We all know that a smile is an important part of our communication. Healthy and beautiful teeth give a person the opportunity to feel more confident and achieve success in business and career. A snow-white smile is a dream of every person whose teeth are far from ideal. Modern dentistry offers a large number of options for improving a smile. One of the most effective is dental veneers.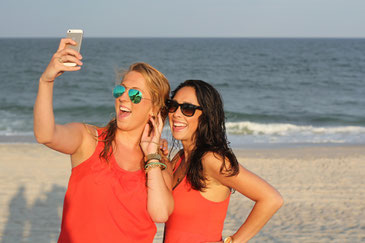 Dental veneers are one of the most advanced methods of tooth restoration in modern aesthetic dentistry. Veneers give us the opportunity to change a life for the better, increase self-esteem and transform the appearance.
What are veneers?
Dental veneers are thin coverings, or shells, that are attached to the front surface of natural teeth. These are microprostheses with a thickness of 0.5 - 0.7 mm, made of durable material that are glued to the teeth. Veneers are used to hide discolored, crooked or damaged teeth. In order to place them, a dentist grinds the upper layer of the teeth. Veneers provide you with a natural-looking smile, as they are created to match your existing tooth color. If you want to improve your smile, dental veneers are a great cosmetic dentistry option.
Which type of veneer is the best for me?
There are a few types of veneers, and each type of veneer has its own benefits. The dentist will help you choose the veneer that is best for you. 
Composite veneers. They are made from a composite resin material that is similar to dental filling and can be installed during the first visit to the dentist. This is the cheapest type of veneers. But their service life, on average, is only 5 years. They stain as easily as regular teeth under the influence of various factors (the use of tea, coffee, and other coloring food). Therefore, periodically you will need to visit the dentist for grinding.
Porcelain veneers. These are the most popular dental veneers. Porcelain veneers, also known as traditional veneers, are thin ceramic shells made in a laboratory. They are strong and long-lasting. These veneers don't stain easily.
Zirconia veneers. Zirconia veneers are a type of ceramic veneers, also known as zirconia oxide. They are the most durable and long-lasting. The manufacturing technology is quite complicated. However, the shade of zirconia veneers tends to wear off over time. 
Lumineers. Lumineers are ultra-thin coverings. Unlike traditional veneers, applying lumineers does not require teeth grinding. They can last up to 20 years. Lumineers are the most expensive, but also they can help to achieve the best aesthetic effect.
Why do I need dental veneers?
The purpose of dental veneers is to improve the appearance of your teeth, give you a wonderful and more even smile. Veneers are often used to treat the following cosmetic conditions:
• age-related changes in the enamel color;
• significant interdental spaces;
• fluorous spots;
• crooked or uneven teeth;
• chipped or broken teeth, etc.
Veneers in Kyiv, Ukraine
Dental veneers are the best way to improve the appearance of your teeth. But they are often the most cost-effective aesthetic dentistry option. The cost of veneers depends on various factors, including the type of veneers, location, and the expertise of the dentist. Looking for cheap dental treatment abroad? Considering Hungary, Poland or Turkey for getting dental veneers? Get affordable dental care in Kyiv, Ukraine! Before you get your veneers, you'll have a preliminary appointment with your dentist evaluate your teeth's health for signs of tooth decay and gum disease. Afterwards a dentist will help you choose veneers that are right for you. 
Still thinking where to get dental veneers in Kyiv, Ukraine? Contact UA Destination to book a prosthodontic consultation to determine how many veneers are required or if veneers are the best option for you. Do you want to get dental hygiene or dental implants in Kyiv, Ukraine? Learn more here.