Kyiv entered the TOP 10 cities with the most beautiful views, according to the British edition The Guardian. The capital of Ukraine is mentioned together with New York (USA), Bergen (Norway), Verona (Italy) and others.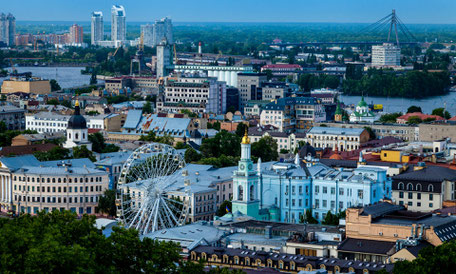 The list includes:
Cape Town, Africa
Kyiv, Ukraine
New York, USA
Hanoi, Vietnam
Bіlbao, Spain
Valparaíso, Chile
Bergen, Norway
Verona, Іtaly
Havana, Cuba
Jaipur, India
The author of the article referred to "colourful old houses, dome churches and the cobbled street known as the Andriyivskyy Descent."
"Pastel-hued St Andrew's Church, at the top of a steep hill in the historic Podil district of Kyiv, has wonderful baroque architecture. But what really sets this church apart from the many others is the viewing platform, accessed for a mere 60p, which affords magnificent 360-degree views of the city," remarked the author.