Do you love flowers? 15th exhibition of gladioli opened at the Hryshko National Botanical Garden. This is reported by VechirniyKyiv. Collectors from all over Ukraine represent their flowers. Most of them came from Kyiv and Chernihiv regions, some came even from Luhansk region.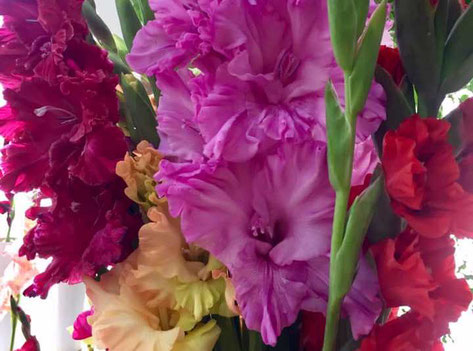 "This is the largest exhibition of gladioli in Ukraine. You can see over 300 different varieties." The garden informs. The exhibition lasts only three days, until August 11, because unlike the season of flowering lilacs, magnolias or roses, only cut flowers are presented at the gladiolus exhibition. Each flower is placed in a separate bottle with the inscription to which grade it belongs.  
Date: 9-11 August, 2019.
Address: Hryshko Botanical Garden, building No. 6, Tymiryazivska str., 1.