A large number of people go overseas for dental procedures annually. And the cost is one of the major reasons for this. Another reason why patients travel abroad for treatment is the hunt for better healthcare services.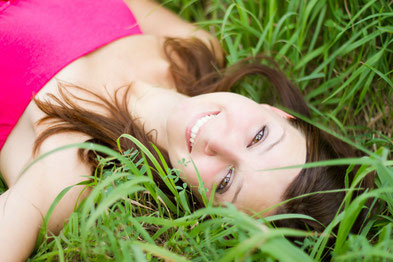 Which countries are the best to be a dental tourist?
Are you considering going abroad for cheap dental care? Thinking about dental vacations overseas? Dental tourism is growing today. For Americans, Canadians, Australians and Brits dental travel to Mexico, Thailand, Turkey, Hungary and some other countries is the best solution because of the high cost of dental treatment in their home countries. 
Is getting dental treatment in Ukraine a good idea?
Dental clinics in Ukraine will definitely surprise you with their outstanding quality, cutting edge technology, state-of-the-art equipment and world-class facilities, at the same time providing first-rate cosmetic, restorative and general dental care at reasonable prices. Therefore, dental tourism in Ukraine offers huge benefits for global patients seeking high-quality, low-cost medical care abroad.
What types of dental procedures are available in Ukraine?
In Ukraine, you can acquire the same dental services and standard of care that you would be delivered in the US and European countries. The most common procedures which dental tourists prefer to have in Ukraine include cheap dental implants, crowns, root canal treatment and veneers. Implant dentistry is one of the fastest-growing fields of dental practice because more and more patients see the advantages of getting dental implants abroad at low prices.
Why travel to Ukraine for dental work?
Ukraine's reputation as a dental tourism destination is built on the following:
Low cost. You can save up to 50-80%, because the cost of living in Ukraine is relatively low compared with that in the US and most European countries. As a result, dental work is much cheaper.
Highly qualified professionals.  The qualifications of Ukrainian dental professionals can be compared to any other doctor practicing in the USA or Europe. Many of them speak good English. The doctors are very experienced and trained in the best Ukrainian universities or abroad, in addition.
Superb medical care. Combining the very latest hi-tech equipment and professional expertise, Ukrainian clinics offer a holistic medical offer, enabling the patients to experience the highest level of medical care. 
Good location. Kyiv, the capital of Ukraine, is located just a few hours flight away from most European big cities. Lviv is also easy to reach, because lots of budget airlines fly to these cities. Thus, Ukraine is a perfect destination for cheap dental services for British citizens and other Europeans as travel is quick and convenient. Both cities offer an abundance of accommodation options to satisfy every taste and budget. 3-star hotel rooms, for instance, in Kyiv start from less than $20 per night. Americans, Canadians and Australians also have the potential to save thousands of dollars on dental services in Ukraine and to enjoy a two-week break in Europe. Surely, airline flights won't be very cheap, but you will absolutely win due to the opportunity of getting procedures much cheaper than at home. 
How much do dental procedures cost in Ukraine?
The general cost of dental treatment in Ukraine is significantly lower of what you might expect to pay in the USA and most European countries. Patients can usually save up to 50-80% by visiting a dentist in Ukraine for dental implants and other work.
When it comes to dental implants, international patients can save thousands of dollars by visiting a dentist in Ukraine, even after taking into account travel and accommodation costs.
Let's take a look at some prices to get a better picture of average dental prices in Kiev:
·       Initial Examination free
·       3D-diagnostics (CT): one jaw $32
·       Extraction of wisdom tooth $80
·       Tooth filling $50
·       Dental implant (turnkey solution) from $500                                                                                                           
·       PFM crown 100                                                                                                                    
·       Root canal treatment $70
If you want to learn more about dentistry in Ukraine, please check our prices or special offers. Apart from tooth implants, in Ukraine dental tourists can save money on other aesthetic and restorative dental work including:
·         Veneers
·         Crowns
·         Bridges
·         Teeth whitening
·         Root canals, tooth extractions and fillings, etc.
How much does high-quality dental work cost?
In fact, prices vary so significantly from country to country. The following table shows the comparison of dental implant prices in Kyiv, Ukraine and your home countries: 
Country
Dental Implant Cost
United States
around USD $4,000
Canada
around CAD $5,000 
UK
from GBP

 £1,500

Australia
around AUD $5,000
Ukraine 
from USD $500/CAD $660/GBP £376/AUD $671
As a consequence, those who choose travelling overseas for affordable dentistry can be provided substantial savings - up to 80% on dental surgery.
What are the best tourist attractions in Ukraine?
Looking for the must-see places to visit in Ukraine? There are plenty of things to see and do in Ukraine. It depends on your interests and preferences. Ukraine is a beautiful country. In the south it is washed by the Black Sea and the Sea of Azov. The marvelous Carpathian Mountains, located in the western part of the country, are considered to be the gem of Ukraine. To find out more about the attractions, please check our sightseeing tours. 
After all, Ukraine is a good choice for patients seeking the best prices for first-class dental work performed by English-speaking dentists.