Many British and Irish people are heading abroad for cheap dental treatment. Dental work is so expensive in the UK and Ireland that they are going to Turkey, Hungary, Ukraine and other countries to get it done.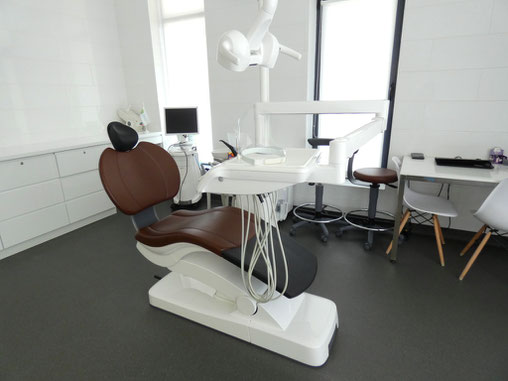 Why choose Ukraine for your dental treatment abroad?
There are many private hospitals in Ukraine which provide top-quality services and a variety of treatments, including dentistry. Every year more and more foreigners are visiting Kyiv and other cities of Ukraine to undergo dental procedures. In Ukraine foreign patients can receive dental work during their European holidays and save up to 70%, coming back home with a brilliant white smile.
The main idea of getting dental services in another country, as we see it, is to save money. So how much can you expect to save on your dental treatment in Kyiv?
Root canal treatment work usually costs from about €300-€500 in Ireland, while in Kyiv it goes from €60. A dental crown (PFM) in the UK costs about £300 per tooth, compared to £100 in Kyiv. Dental implants can cost between €1,000 and €2,000 in Ireland and in the UK. And what is the cost of dental implant in Kyiv, Ukraine? The price of dental implant in Kyiv ranges from €500|£430 and includes the implant, abutment and crown.
What about traveling costs?
As you know when traveling abroad for dental care, you will also incur costs associated with international travel. However, traveling costs from the UK and Ireland to Ukraine are very low. You can check out cheap flight options such as Ryan Air or Wizz Air. For example, if you fly from London or Dublin, the plane return ticket price is around €100.
And how about accommodation and transport costs in Ukraine? Is Kyiv an expensive city?
Without doubt, the cost of living in Ukraine is significantly lower than its European neighbors making it a good option for the bargain hunters. Here you can travel for €30-50 per day, including accommodation and food. Hotel accommodation in Kyiv costs about €20 per day. Bus, tram, and metro tickets are under €1 per trip.
That's why, travelling to Ukraine for dentistry is actually a nice opportunity to get some affordable dental care and enjoy a great holiday in a beautiful destination. It is true, that Ukraine isn't considered to be the most visited country in the world. But if you are looking for the least touristy places and want to discover new perspectives or meet new friends, you should explore this incredible country before it gets too crowded. There are plenty of sights and attractions to discover when visiting Ukraine and lots of churches, museums, galleries, and parks to explore in its capital, Kyiv.
As you know, there are good and bad dentists everywhere, so you should choose a dentist wisely. If possible, make some preparations before you arrive so you don't see a random dentist. You can also contact UA Destination, and we will book a dentist appointment for you.