Are you ready for Christmas? If not, you still have time for decorating the home and buying gifts.
The Christmas break is the perfect time to visit family and friends, also travel abroad. However, deciding where to go can be really a challenge. Of course, it's an ideal time to escape cold weather and enjoy lovely beaches in the Canary Islands or Thailand.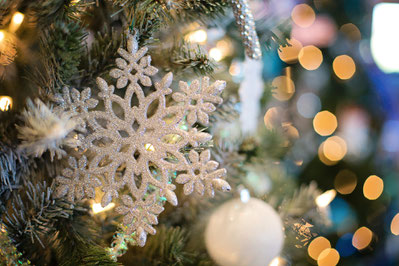 But if you can take only a short break or your travel budget is quite limited, you need to choose a destination that will meet these requirements.
Kyiv, the capital of Ukraine, is a perfect destination to go for an unforgettable Christmas vacation. You'll be surprised to see what Kyiv has to offer. By the way, this is undoubtedly the cheapest capitals in Europe. So, if you want to have a budget-friendly trip, head to the Ukraine's capital.
Things to do in Kyiv at Christmas
Experience the city
Kyiv is wonderful all the year round, but during Christmas and winter holidays the city is really fantastic. You will definitely admire its stunning architectural masterpieces, strolling through the streets lit up with sparkling Christmas lights and dressed up with holiday decorations.
Try Ukrainian cuisine
Your trip to Kyiv will not be complete without trying traditional Ukrainian dishes. At Opanas restaurant located in Taras Shevchenko Park you can enjoy delicious Ukrainian borsch and varenyky.
Visit the Christmas market
To get into the holiday spirit, visit the Christmas market, traditionally set up in the city center at Sophia Square. Here, you can buy everything from handmade gifts to unique Christmas decorations. Treat yourself to a glass of mulled wine and enjoy a magical holiday break in Kyiv.
Do sightseeing
A guided tour is an ideal way to explore Kyiv. Make the most of your visit to the Ukraine's capital by joining one of our guided tours. Book Kyiv Walking Tour to discover the beauty of Kyiv with a local guide.
Explore museums and galleries
Enjoy Concert
Do some winter activities
You can also try out your skating skills in Kyiv. The city has a few places where you can skate and spend a great time. Ice Arena located in Cosmopolite multimall is one of the biggest rinks in Kyiv. There's a good ice rink in the Dream town shopping center.