Kyiv in winter is really magical. The twinkling lights of Christmas markets and decorated streets fill everyone with the holiday spirit. Hotels and pubs create a warm and homely atmosphere for travellers. You'll find that Christmas in the Ukraine's capital has all things for the perfect festive break with a family.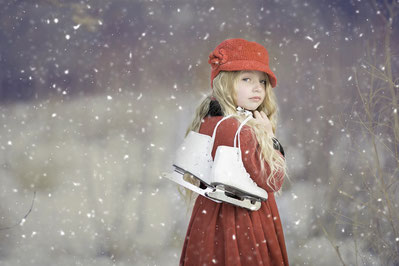 Ukrainians traditionally start celebrations in December:
December 19 - St. Nicholas Day (the Orthodox Church);
December 25 - Christmas (the Catholic Church);
January 1 - New Year;
January 6 - Christmas Eve;
January 7 – Christmas (the Orthodox Church);
January 14 - Old New Year or Malanka;
January 19 - Epiphany.
Kyiv is a wonderful Ukrainian city to visit during the festive season. There is so much to do and see here. From Santa to holiday shows, here's our list of the most magical and fun-filled family activities in Kyiv.
Admire Kyiv's Christmas trees and lights
Come walk along Kyiv' most famous streets and enjoy the dazzling lights that illuminate the city's streets. Each year, the residents of Kyiv and guests of the Ukraine's capital flock to the city center to amire. Khreschatyk Street is always spectacular and it's home to nice shops and cozy cafes. For extra holiday sparkle, take kids for a stroll through St Sophia's Square. Traditionally, a huge Christmas tree is erected there. 
Visit the Christmas market
One of the most important things about Christmas is visiting a traditional Christmas market. In December, Sophia's Square is transformed into a huge Christmas market. Another Christmas market will appear at Kontraktova Square. Here, you can find local craftsmen, culinary specialties, street entertainment and amusement rides.
Taste Ukrainian food
Ukrainian cuisine is very delicious. There're plenty of good restaurants where you can try the best Ukrainian dishes, like borsch or varenyky, to get acquainted with traditional food.
Do some winter activities
Ice skating at Christmas time is a must and one of the best things to do in Kyiv that will delight both kids and adults. There are some fabulous ice rinks across the city. You can go ice skating at Ice Arena located in Cosmopolite multimall or  in the Dream town shopping center. A beautiful huge outdoor ice rink will be built at Kontraktova Square; its area will make up one thousand meters. 
Go to the theater
Enjoy Christmas kid's shows
There are some fantastic shows on across the Ukraine's capital and they are the ideal festive activity for children at Christmas time. During this Christmas season, 2019-2020, you can find:
At the end of December, Kyiv Planetarium will host the 3D New Year's fairy tale - a musical for the whole family Alice in the country of the New Year.
The official Disney On Ice show based on the popular cartoon Frozen will take place from January 3 to 6, 2020 at the Kiev Sports Palace.
From December 12, 2019 to January 1, 2020, the New Year's show of the new 5D format Winterra. Legend of a fairyland will be held at VDNG.
Visit museums
You can visit Kyiv Water Museum (Hrushevskoho str., 1V), the educational and entertaining center, which tells much about the water supply system. Oleg Antonov State Aviation Museum is good option to append a great time with kids in the capital of Ukraine.
Do sightseeing
To really enjoy Christmas and get the most out of your holiday breaks in Kyiv, why not join UA Destination's Kyiv Walking Tour which includes the top attractions of the Ukraine's capital. There is no better way to experience Kyiv than with a local guide.
Christmas in Kyiv is a very special season. Visit the city for a magical and festive experience.