At some point, many couples begin to think about having children. But for some of them the path from the decision to become parents to the realization of this dream can appear complicated. The chief reason for this is an infertility diagnosis. What is infertility? Infertility is the physiological inability of a sexually mature woman or man to conceive a child within 6-12 months of active sexual life.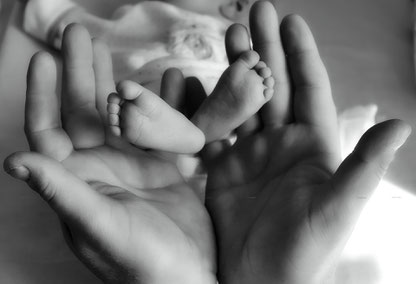 There are many causes of infertility. If a woman over 35 cannot get pregnant, she should see a fertility doctor. But infertility isn't just a woman's problem, as men can be infertile too. Sometimes, it can be caused by a combination of male and female infertility. 
Causes for male and female infertility
Male fertility problems include the problems with low sperm production, poor quality sperm or sperm delivery. Illnesses, chronic health issues, lifestyle and other factors can affect male fertility.
Immunological infertility is caused by the production of antibodies or increased activity of immunoactive cells against sperm, eggs, or embryos. Such conditions prevent fertilization as such, consolidation, as well as the proper development of the embryo.
Fallopian tube obstruction is one of the main reasons for female infertility. It is caused by the post-inflammatory changes. Other properties of the fallopian tubes, suh as their mobility, peristalsis, secretory activity, may be impaired.
Endometriosis is a fairly common disease in women of reproductive age that can cause infertility. It is a medical condition, which occurs when endometrial tissue grows outside the uterus, often in the pelvic area. 
One of the most common causes of infertility is disturbance of oocyte maturation. The lack of ovulation can be caused by stress, hormonal failure, a recent infection or polycystic ovary (a disease in which the egg cannot mature and exit).
Infertility treatment in Ukraine
Do you dream about having a child? You're struggling to get pregnant, but the result is disappointing. Considering infertility treatment in Europe? Fertility clinics in Kyiv, Ukraine are equipped with the most modern equipment and technology. Gynecologists and fertility doctors in Kyiv use the latest technologies and effective methods for treatment of infertility. They can offer you a range of treatment options, including In vitro Fertilisation (IVF).
IVF treatment in Kyiv, Ukraine is a great opportunity to start a family. Contact UA Destination team and book an appointment with a fertility specialist in Kyiv to discuss your reproductive health and help determine the most suitable treatment for you.
Affordable infertility treatment in Ukraine!  IVF treatment in Kyiv at reasonable prices! High quality IVF treatment in Europe!