Dental implantation is a procedure used to replace missing teeth. A dental implant procedure helps return a beautiful smile and bring back the full function of natural teeth. No doubt, an implant-supported full bridge or full denture is the best dental solution for patients who have one or more missing and damaged teeth.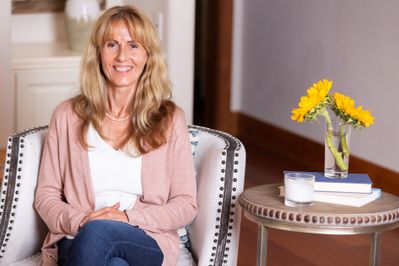 Advantages of Dental Implants
You can eat whatever you like
Implants allow you to chew solid food almost like natural teeth. Solid food should be avoided only during the healing process. Dentures require a much more careful attitude, as solid food can damage or displace dentures. Patients with implanted teeth can eat even solid food, getting enough minerals and vitamins.
Preventing atrophy from bone loss
A dental implant procedure helps preserve the jaw structure by preventing atrophy from bone loss. After tooth extraction, bone loss begins in six months. Lack of loads leads to tissue atrophy. Wearing dentures and bridges does not stop the process. Dental implantation is the best solution for this.
Preserving the shape of the gums
Teeth implants help take care of the gum shape. During dental implantation, a gum shaper is installed before the prosthetics, which creates an even gingival contour and preserves the aesthetics of the gums.
No need to damage other teeth
With a dental implant treatment, there is no need to destroy neigboring healthy teeth by grinding them down, as an artificial tooth fits well in its own place and does not harm adjacent teeth. 
No matter how many missing teeth you might have
Dental implants are an option for those patients who need to replace a single tooth or a number of teeth. For dentures, several teeth must be kept in the jaw. If the patient does not have enough teeth for dentures, he will get mini-implants on which the prostheses will be attached.
Long service life
A crown will have to be changed, but a quality implant can serve a lifetime. Other prostheses, like dentures and bridges, should be replaced more frequently. 
Look like natural teeth
Dental implants help restore a natural smile and boost self-confidence. Crowns installed on implants cannot be distinguished from natural teeth by color or shape. Traditional prostheses, due to the design features, are visible when a person is talking or smiling. For a smile zone, dental implantation is the best choice.
Simple hygiene
For artificial teeth, simple care is required, which is no different from oral hygiene with natural teeth.
Plenty of implant options
There are plenty of dental implant options, from low cost implants to premium ones. So, everyone can choose the best solution to meet his budget.
Dental Implants in Ukraine
Looking for cheap dental implants in Europe? Thinking about getting dental treatment in Europe? The cost of dental protheses depends on the type of prothesis and material used for its production. Location, the dentist's training and experience also can have a significant impact on dental prices. Ukraine is the best destination to get a perfect smile. Dental clinics in Kyiv, Ukraine can boast of the most modern equipment in the industry. Dentists in Kyiv use the latest technologies and effective methods for dental treatment. Dental implants in Kyiv are considerably cheaper than in the UK and the USA. Learn more about the cost of dental bridges, veneers, dentures and crowns here. Find out more about dental implants in Kyiv here.
Dental implants will help you smile again! Contact UA Destination team, if you are looking for a good dentist in Kyiv, Ukraine.
Cheap dental implants in Kyiv! Affordable dental implants in Lviv! Low cost dental implants in Europe!