Do you want to look young? Thinking of getting a face-lift? We all get older, and many of us may suddenly notice wrinkles that weren't on forehead or around eyes before. The question then is how to get rid of this without pain, surgery and long-term recovery? There is a way out! A liquid facelift (injecting dermal fillers into the skin), a microcurrent facial or radiofrequency can become a good alternative to facelift surgery. Thread lifting is also gaining popularity worldwide. A thread lift is a minimally invasive, safe and effective technique. However, it should be mentioned that prevention is your chance to delay the appearance of your first wrinkles. Besides, this is always more effective and less expensive than treatment.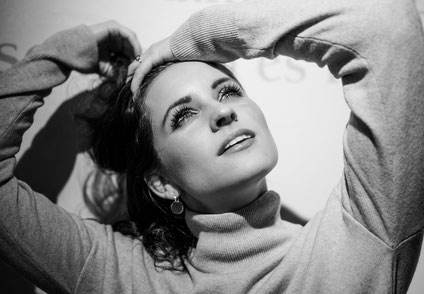 What is a thread lift?
A thread lift is a popular cosmetic procedure that uses specialised surgical threads to lift sagging skin of the face, abdomen, legs, arms, and neck. These specially designed threads consist of a substance that is biologically compatible with the body. Why are thread lifts so popular? A thread lift is a non-surgical prophylaxis of aging, effectively tightening the skin of the face, neck, hands, buttocks and abdomen. The procedure takes no more than an hour and can be done in one clinic visit. Thread lifts are recommended for women and men aged between 35 and 55. Results can last up to 18 months. 
What are indications for a thead lift?
• Sagging cheeks and chin, lowered eye corners and eyebrows
• Skin laxity on the buttocks, abdomen and hands
• Wrinkles in the décolleté area
• Wrinkles on the forehead, deep nasolabial folds, etc.
What are contraindications for thread lifting?
Contraindications for thread lifting include cancer, autoimmune diseases, coagulation, disorders, pregnancy, lactation, chronic skin conditions and allergic reactions to components used during the procedure. 
Aptos thread lift procedure
There are many different types of threads for lifting available. Aptos threads are a new generation of threads used to  tighten loose skin by special technology, without the use of a scalpel. Due to this minimal interference with the tissues, the thread lifting procedure leaves no scarring and does not require a long rehabilitation period. The instant and natural result of thread lifting is one of the major benefits of using Aptos threads. The first result of a facelift with Aptos threads is noticeable immediately after the procedure. Threads contain lactic acid, which stimulates the production of collagen, thereby making the skin more supple. These threads may be used for various parts of the face and body.
Thread lifts in Ukraine
Considering plastic and cosmetic beauty procedures? Planning your travel to Europe for getting a face lift? Ukraine is the perfect destination for those who need surgical and non-surgical anti-aging beauty procedures.
Thinking about getting a thread lift in Kyiv, Ukraine? If you are looking for a non-surgical way to get younger look again, then fastest-growing anti-ageing treatment could be the answer. Thread lifts in Kyiv and Lviv, Ukraine can be used to treat different areas, from smoothing horizontal and vertical forehead wrinkles to lifting and tighten sagging skin.
Dreaming about non-invasive facial rejuvenation? Contact UA Destination team, if you are looking for the best beauty clinic in Kyiv or Lviv, Ukraine.