All women dream to have beautiful breasts, which have been a symbol of female sexuality, femininity and even fertility for many years. Plastic surgery for the breasts helps women correct their breasts and achieve the amazing results that they desire. Mammoplasty is the general name for different types of breast correction, including breast enlargement, reduction, lifting and other types of operations.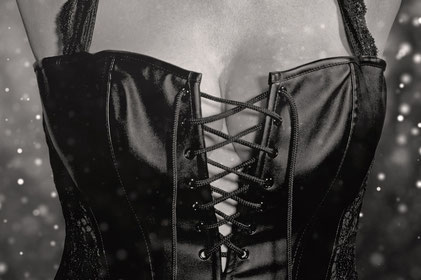 What are the indications for mammoplasty?
The indications for mammaplasty may include:
small breast size;
excessively large breasts;
stretched sagging breasts;
retracted nipples;
large areolas, etc.
What are the contraindications for mammoplasty?
Mammoplasty, also know as plastic surgery for the breasts, is a rather complicated operation. And of course, it has a number of contraindications. They may include:
severe liver diseases;
problems with blood coagulation;
cancers and other tumors;
diabetes;
some autoimmune disorders, etc.
What are the types of mammoplasty?
There are a few types of mammoplasty, which are performed with regard to the goals and desired results.
BREAST ENLARGEMENT
Breast enlargement, also known as breast augmentation, is recommended for women with small breasts, as well as for those who are dissatisfied with the size of their breasts. Parients also call this surgery as "boob job". During a breast enlargement procedure, implants are placed either over the muscle or under the muscle to change the size of breasts.
BREAST LIFT
A breast lift, also known as mastopexy, helps to rejuvenate the breasts due to restoring the shape. During the procedure, extra loose skin is removed and breast tissue is reshaped to lift the breasts. Such an operation is often recommended for women after prolonged lactation, as a result of which the breasts are excessively stretched and sagged. A breast lift surgery is rather complicated, that's why it should be performed by a highly qualified plastic surgeon.
BREAST REDUCTION
Breast reduction, also known as reduction mammaplasty, is recommended for those who want to reduce breasts. Excessively large breasts can cause serious health issues. They may include problems with the back, neck, respiratory system, and even digestion. This is a complicated procedure, which involves the excision of excess breast tissue.
NIPPLE AND AREOLA PLASTIC SURGERY
Nipple and areola plastic surgery is the correction of nipples and areolas. Women who suffer from asymmetry of areolas and inverted nipples are recommended to have this operation. 
BREAST RECONSTRUCTION
There are situations when women do not have one or both breasts after surgery or trauma. In this case, reconstructive mammoplasty is indicated. This is a very complicated operation, which helps to regain the lost breast and feel attractive again.
Plastic surgery for the breasts in Ukraine
Considering breast augmentation (enlargement) or a breast lift abroad? Planning to visit Poland or Turkey, for instance, for getting plastic surgery? Welcome to Ukraine! Ukraine is the perfect destination for those who are seeking for cheap plastic surgical procedures in Europe.
Affordable breast plastic surgery in Ukraine is your chance to look more attractive and feel better. Plastic surgeons in Kyiv and other Ukrainian cities are well-educated and very experienced to perform a wide array of plastic surgery procedures, including breast augmentation, reduction mammoplasty, mastopexy and breast reconstruction. Plastic surgery clinics in Kyiv and other Ukrainian cities are equipped with up-to-date facilities and use the latest technologies.
If you want to get breast augmentation (enlargement) or a breast lift in Kyiv, Ukraine, contact UA Destination team to get more information.