Every woman dreams of having perfect breasts and looking spectacular. Beautiful and full breasts are a sign of health and female sexuality. Breast augmentation surgery aims to change the appearance of a woman, give her confidence, help become more successful and happier. So, if you are not satisfied with the size or shapes of your breasts, then a breast augmentation in Ukraine may be an excellent solution for you.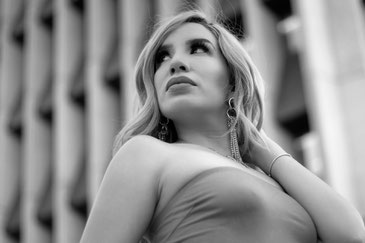 What is breast augmentation?
Breast augmentation surgery, also known as a 'boob job', breast implants surgery or breast augmentation mammaplasty, is a surgical procedure that aims to increase the breast by using special implants (endoprosthesis). Breast augmentation prostheses (breast implants) are made of soft silicone rubber and filled with silicone gel or saline (sterile salt water). Breast enlargement procedure is performed on an outpatient basis under general anesthesia. A small incision is made underneath the breast, and a pocket is created to insert implants. Breast implants are placed under the breast tissue or under the muscles of the chest. The patient may have to wear a compression garment throughout the recovery period.
Is breast augmentation right for you?
Breast augmentation is one of the most popular plastic surgery procedures among women who want to obtain bigger breast. But not all woman are good candidates for breast augmentation mammaplasty. Before the procedure, the patient may also have to undergo a number of physical exams and blood tests to ensure she is suitable for the procedure.
Breast augmentation may be a good option for you if:
You are in good health.
You are 18 years old or older.
You are not pregnant or nursing. 
Breast augmentation surgery in Ukraine
Considering breast augmentation or a breast lift in Europe? Ukraine is the perfect destination for those who are traveling for getting affordable plastic surgery abroad. Breast augmentation surgery in Kyiv or any other city of Ukraine is your chance to enlarge your breast at reasonable prices. Breast augmentation costs can vary across Ukraine. The price depends on a number of factors including the location, the experience of the plastic surgeon, the size and type of implants (round or anatomical) you want to get.
Plastic surgery clinics in Kyiv and other Ukrainian cities are equipped with modern facilities and use the state-of-the-art technologies. Plastic surgeons in Kyiv and other Ukrainian cities are well trained and highly experienced to perform a wide array of plastic surgery procedures, including breast augmentation, a breast lift and breast reduction. 
If you want to get breast augmentation (enlargement) or a breast lift in Kyiv, Ukraine, contact UA Destination team to get more information.