Ear defects are a common cause of inferiority complex and dissatisfaction with the appearance. Some people, from birth, have irregularly shaped ears, others suffer from the effects of trauma. However, it does not matter how and why this problem arose, as it is more important that this can negatively affect your self-esteem. In such cases, you can cope with the problem by correcting the form of your ears due to the help of plastic surgeons.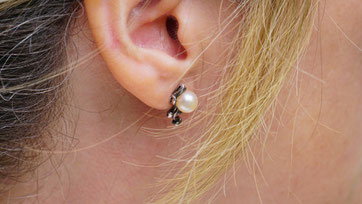 What is otoplasty?
Otoplasty, also known as ear surgery, is a procedure for changing the shape and size of the outer ear, while preserving the naturalness of its appearance. Ear surgery can correct any defects, such as deformities and asymmetry of the ears. Otoplasty is most often performed under local anesthesia, although the possibility of using a general one is not excluded. The operation does not last long, just for about 30-40 minutes. The incision is made on the back of the ear, so you should not worry about the scars, as they will be hidden by the auricle.
Do I need otoplasty?
Many people try to hide certain defects of their ears. Some wear loose long hair and various bandages. However, it is possible to correct the auricles due to the ear surgery. Cosmetic ear surgery may be carried out even for children (from the age of six). Otoplasty can help kids and adults improve their self-esteem. The main indications for ear surgery in the clinics of Kiev, Ukraine may include:
Asymmetry of the auricles.
Disproportionately large auricles or ear lobes.
Congenital or acquired deformity.
Otoplasty is a surgical intervention, and therefore it has a number of contraindications. First of all, a patient who has serious diseases of kidneys, liver and cardiovascular system, problems of blood coagulation or diabetes mellitus is not a candidate for the ear surgery. Before the operation, the doctor also must perform examinations and tests in order to know exactly the state of health of the future patient.
Plastic surgery in Kyiv, Ukraine
Considering otoplasty (ear surgery) in Europe? Ukraine is the perfect medical destination for those who are traveling for getting affordable plastic surgery abroad. Ear surgery in Kyiv or any other city of Ukraine is your chance to correct your ears at reasonable prices. How much does ear surgery (otoplasty) cost in Ukraine? This surgery is not so complicated. Otoplasty costs can vary across Ukraine. The price depends on a number of factors, including the location and experience of the plastic surgeon.
Plastic surgery clinics in Kyiv and other Ukrainian cities are equipped with modern facilities and use the state-of-the-art technologies. Plastic surgeons in Kyiv and other Ukrainian cities are well trained and highly experienced to perform a wide array of plastic surgery procedures, including breast augmentation, a tummy tuck and a facelift. 
If you want to get plastic surgery in Kyiv, Ukraine, contact UA Destination team to get more information.