Do you want to know how to be healthy? Most people, by and large, do not think about their physical well-being while everything is in order. But as soon as some of them are starting to experience health disorders, they immediately begin to appreciate that health is our responsibility. After all, if there is no health, we cannot enjoy the simple things in life. Besides, it is very important to be healthy both physically and mentally. So all in all, stress, anxiety and fears create many health problems for us too. As a result, these disorders require a specific lifestyle. In addition, lots of our habits can exacerbate existing diseases. And if everyone knows about the dangers of fast food or alcohol, not all of us understand that lack of sleep and constant stress often contribute to health problems as well. To put it in a nutshell, changing our lifestyle and building new habits will help keep our mind and body healthy.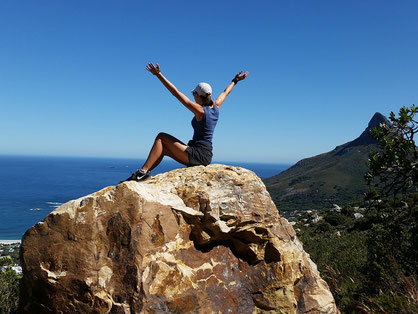 Simple steps to a healthy lifestyle
Proper nutrition
Nutrition is one of the most essential components of a healthy lifestyle. No doubt, eating proper, nutritious food helps keep you mentally and physically well. Many people usually skip breakfast. But it's a big mistake. In this connection, it is recommended to start the day with a good breakfast, because breakfast has a significant influence on our productivity, mood, and energy throughout the day. A balanced diet, which includes sufficient protein, whole grains, nuts, fruits and vegetables, contribute crucially to the overall quality of life. But bad nutrition, on the contrary, can lead to a number of health problems, including high blood pressure, obesity, diabetes, and more. It is widely known that reducing sugar intake will help you fight overweight and obesity, while salty food lovers have an increased risk of heart disease, stroke, and other health problems. Some people need health screening tests to get an individual nutritional care plan that aims to prevent nutrition-related diseases, build a healthier immune system and boost overall health.
Movement
Movement is essential for everyone who wants to be full of vitality and physical resilience. A sedentary lifestyle can lead to a number of health problems, including heart disease, diabetes, and more. That is why daily normal movement and sports are useful for us. To move more and reduce the risks for excess weight and other health issues, you can walk or cycle to your work isntead of driving or taking public transport. However, with daily movements, not all muscles work. To be healthy, you need to load all the muscles, and that's what gyms can offer. But it's a good idea to check in with your doctor first if you can start workouts. 
A good sleep
Living in a large modern city means keeping the same rhythm. Thus, we experience stress and lack of rest that leads to reducing immunity, sleep deprivation and developing existing diseases, especially nervous and mental. All people have different needs for sleep duration. But on average, doctors advise sleeping 7-8 hours to feel healthy. A healthy body is able to regulate the need for sleep duration by itself.
Quitting bad habits
It goes without saying, bad habits cannot be combined with the healthy lifestyle. If you smoke, it is better to quit this habit, as it can cause cancer, heart disease, stroke, lung diseases and other health problems. Afterwards, you should practice breathing exercises and spend more time in the fresh air. Excessive alcohol use and drug abuse can also damage your body and brain that results in serious mental or physical health disorders. Therefore, breaking bad habits is an important step towards a healthy lifestyle. 
Staying positive and living optimistically
If you want to be healthy, start changing your mind about life and get rid of negative thoughts! Anyone who experiences negative thinking and hates life attracts problems and diseases. We often attempt to find some symptoms of various diseases because we have a fear of getting sick. But a happy and healthy person should firmly believe that he is in good condition. It showes that a person can sustain mind and body harmony. So, try to love your life and human beings around! Then you will become healthier both physically and mentally. 
Tempering your body
To be healthy, you can also start tempering your body, making it stronger, harder, and more durable. Experts consider, that regular tempering the organism can positively affect your body and raise immunity, positively influence your mental, emotional and physical wellbeing. Some people practice winter swimming, others take a contrast shower. Anyway, it's essential to start from simple things, systematically repeat them and complicate the procedures gradually. And do not forget to consult your doctor before you start tempering.
Health checkups
An annual physical examination is a key element of preventive medicine. Its main purpose is to help us stay healthy and happy. Medical examinations for men and women are important and necessary procedures, because they allow to get the diagnosis and reveal pathology at the early stages of its development. Many women die of breast cancer at a young age simply because they have never been diagnosed. Those who have diseases of the digestive system can understand why they cannot eat fast food. Some with bronchial problems are likely to quit smoking after diagnosis. Thus, people with confirmed diagnoses often just need to change their lifestyle, and their diseases will manifest themselves much less. A health check-up is your chance to stay healthy and happy. Learn more about Health Screening Tests available with UA Destination in Kyiv, Ukraine.