The COVID-19 pandemic has totally changed our life. Its consequences such as quarantine restrictions, remote work, isolation and loss of loved ones make people suffer from depression, anxiety and insomnia. As a result, some people are seeking psychological support. At the same time, mental health professionals dealing with mental disorders have reported an increase in the need for treatment.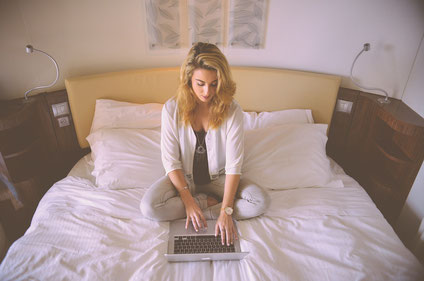 The pandemic helps online counselling grow
We can see that the pandemic is changing the way we live as well as work and communicate. And in this regard, mental health specialists have to get used to a different mode of patient-therapist interaction and to treat patients remotely, for instance via video-chat. According to American Psychological Association (APA), any therapy delivered by telecommunication tools or devices is called telepsychology. However, you may also hear some other names such as online counselling, teletherapy or online therapy. Though the only aim of this therapy is to help those who suffer from mental health issues and need some counselling sessions. 
The future of online counselling
Online counselling has become increasingly popular since the COVID-19 pandemic. Internet searches for this therapy have increased by 124%. Besides, in 2020, World Health Organisation (WHO) informed that 70 per cent of countries could adopt telemedicine or teletherapy to overcome disruptions to in-person services. 
So, online therapy is definitely a valuable tool if you experience symptoms of anxiety or depression. And no doubt, it will be actively used, even when the pandemic is over, as it has plenty of advantages. First, online counselling is a perfect solution because you can talk to your therapist in real time via phone or video chat. Second, it provides you an opportunity to schedule therapy appointments at any convenient time. In addition, it is known that people feel more comfortable in a familiar atmoshere. Thus, you can get online counselling from the comfort of your home or any other place which you prefer. Moreover, this therapy is generally less expensive than in-person therapy. And one last thing to note is that teletherapy is a good opportunity to get help for those individuals who would never get an in-person therapy appointment, because they live far away from the doctor, have lack of free time, experience fears of running into friends or colleagues in the waiting room and so on. 
Despite the benefits, teletherapy has some drawbacks too. It is really useful for various mental disorders. But patients who have psychotic problems or other serious mental health conditions may require close and direct treatment. As a matter of fact, we have more accessible therapy due to the Internet. However, if there is a problem with the Internet connection, it can mean, of course, a missed session. Finally, patients want to be sure that their private information will be kept confidential, though the internet communication is not 100 per cent secure. 
Online counseling obviously has both pros and cons. But anyway, it can help some people who can't cope with fear, worry, and stress experienced during the COVID-19 pandemic. It is important to note that a constant stress can seriously affect our mental and physical health, and cause certain illnesses, like insomnia, diabetes, heart problems and so on. That's why it is essential that people maintain their mental and emotional health and get help when needed. In the meantime, affordable and accessible teletherapy will grow further serving as a useful tool for providing therapy to more and more individuals.
If you want to book treatment or have any questions, feel free to contact us. Our medical center in Kyiv, Ukraine will help you or your loved ones build a meaningful life.