With age, the amount of subcutaneous fatty tissue, which is also known as the hypodermis, that forms the relief of the face decreases, the skin loses its elasticity and begins to sag. A facelift involves redistributing the skin and removing its excess, which helps form a new, "young" facial contour and get rid of wrinkles. A facelift, both surgical and non-surgical, is a reasonable solution to problems such as deep nasolabial folds, sagging of the lower part of the face, sagging skin with a lot of wrinkles, excess fatty tissue in the chin and neck, as well as changes, caused by sudden weight loss. All these problems are more characteristic of older age, but it all depends on individual characteristics.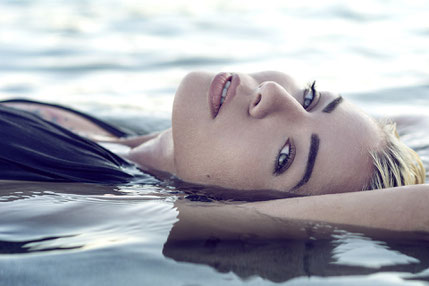 A huge range of cosmetology services is aimed at combating visible signs of skin aging. Modern technologies and techniques allow for a long time to preserve youth and beauty. Using various lifting procedures and operations, you can even remove deep wrinkles and sagging tissues, restore muscle tone and elasticity to the skin. There are surgical and non-surgical methods.
Surgical Facelift Techniques
Perhaps, everyone is scared of ageing. Fortunately, plastic surgeons are ready to argue with time, helping us preserve youth and beauty.
Circular facelift
A circular facelift, also known as rhytidectomy is a classic surgical method used to improve visible signs of aging in the face and neck. Facelift surgery is performed under general anesthesia and lasts 2–4 hours.  Rhytidectomy is a rather traumatic operation that requires rehabilitation. During the first week a patient may suffer from swelling, redness, pain, numbness or tingling. The sutures are removed after a week, but for some time you will have to wear an elastic bandage, which contributes to the rapid resorption of edema. The final result can be estimated after about 2 months, although the timing of complete healing depends on the characteristics of the body. The effect of facelift surgery can last 7-10 years. Most often, a surgical facelift is recommended for people 40-60 years old. This is not a cosmetic procedure, but a surgical operation, and rhytidectomy has its contraindications, such as any neoplasms, bleeding disorders, severe diseases of the internal organs, some diseases of the nervous system, severe hypertension and epilepsy. Relative contraindications include pregnancy, lactation, infectious diseases, inflammatory processes, and skin diseases.
Endoscopic facelift
Endoscopic facelift plastic surgery can be called the least traumatic. With an endoscopic facelift, the doctor makes a few small incisions, through which the soft tissues move to the right place and are fixed. This operation is used to enhance very specific facial areas.The long-term effect is possible due to the fact that not only the skin, but also the muscles are tightened during the operation. Full recovery takes 3–3.5 months. Of course, this is a long time, but the effect is long - up to 10 years.
Non-surgical facelift
Today, face lifting is not only plastic surgery. The methods of facelift are being improved, they are becoming less traumatic, and the result of such operations is more delicate and predictable. Modern non-surgical methods and non-invasive procedures have appeared. Many women do not want to take drastic measures to get rid of skin aging. In this case, non-surgical lifting procedures are recommemded. They may include photorejuvenation, radiotherapy, microcurrent facial, mesotherapy, biorevitalization, thread lifting and a liquid facelift.
Hardware cosmetology
Lifting is one of the main areas of hardware cosmetology. There are many hardware methods for facelift, we will consider only the most popular.
Cryotherapy facial uses cold temperatures to stimulate the production of collagen, improve the functioning of small capillaries, reduce wrinkles, brighten and tighten your skin.
RF lifting, or radio frequency skin lifting, is a unique technique for non-invasive skin rejuvenation that uses electric radio wave exposure. Radiofrequency facials watm up the skin, stimulating the collagen production. 
Fractional photothermolysis is a very effective hardware lifting technology of skin rejuvenation, which uses laser devices to treat the skin.
Ultrasonic SMAS-lifting (Ultherapy) procedure that provides lifting of the deep layers of the face and neck. This is a widely known nonsurgical facial skin treatment, which uses a device focusing ultrasound energy to lift and tighten the skin.
Thread lift
Thread lift is a worthy alternative to plastic surgery. Threads allow you to achieve an instant and fairly persistent effect, do not require a rehabilitation period, have almost no strict contraindications, and their cost is comparable to the price of a course of hardware procedures. 3D threads are the thinnest threads of absorbable material, which are inserted under the skin using a special needle that does not injure tissue. Threads create a "new" face frame, pulling the oval and smoothing even deep wrinkles and folds. Manipulation is carried out under local anesthesia and takes only 30-50 minutes, and its effect lasts up to 2 years. Learn more...
Facial contouring with dermal fillers
Facial contouring with dermal fillers is a cosmetic procedure, which uses hyaluronic acid injections to improve the skin's contour. This is a hypoallergenic, biocompatible material, which makes it possible to fill in deep wrinkles, change the contour of the face. The procedure is painless and requires only the simplest local anesthesia and the result lasts 12–20 months.
Biorevetalization
Biorevitalization is an injection of low molecular weight hyaluronic acid, which gives a powerful moisturizing and anti-aging effect. This liquid facelift is used to correct age wrinkles and restore a healthy tone. This is a suitable procedure for those who do not yet experience age-related skin problems, but already notice the first signs of ageing, it is recommended to do it at 25–35 years old. The result will last up to 1 year.
Plasmolifting
Plasmolifting (PRP-method) is an innovative and efficient therapy for skin rejuvenation, which uses patient's own blood. During the procedure, the patient's blood plasma enriched with platelets is injected into the skin. Injections of plasma significantly improve the metabolic processes in the skin cells and contribute to their saturation with oxygen. As a result, the natural regeneration process starts, small wrinkles are smoothed out and the complexion improves. For preventive purposes, this procedure can be performed even for young people 25-30 years old. From 35–40 years old, plasmolifting is best combined with other techniques to achieve maximum effect.
Mesotherapy
Mesotherapy is the injection of biologically active substances, which are commonly called mesococtails. The mesococktail is selected depending on the problem, it can include various vitamins, hyaluronic acid, etc. With the help of mesotherapy, you can deal with the first signs of aging, as well as acne, pigmentation and other imperfections. 
Where to get plastic and cosmetic procedures in Ukraine?
Considering plastic and cosmetic beauty procedures? Planning your travel abroad, for example, to Poland or Turkey, for getting a face lift? Ukraine is the perfect destination for those who are looking for affordable surgical and non-surgical anti-aging beauty procedures in Europe.
Thinking about getting a facelift in Kyiv, Ukraine? If you are looking for a non-surgical way to rejuvenate your skin, then modern non-invasive procedures in Kyiv, Ukraine could be the best option. Affordable plastic surgery in Ukraine is your chance to look more attractive. Beauty doctors (aestheticians) and plastic surgeons in Kyiv and other Ukrainian cities use a wide range of beauty anti-ageing procedures to treat different areas, from smoothing horizontal and vertical forehead wrinkles to lifting and tighten sagging skin.
Dreaming about obtaining non-invasive facial rejuvenation or rhytidectomy at reasonable prices? Contact UA Destination team, if you are looking for the leading aesthetic and plastic surgery clinics in Kyiv or Lviv, Ukraine.