Intense and improper lifestyle, unhealthy ecology, stress, and excessive information make us feel tired and exhausted. This leads to the weakening of the human immune system and, as a result, to various disorders, such as skin problems, irritability, sleep disturbances, and so on. Spa & wellness care has been developed to help us chill out and relax the body. SPA is an abbreviation of the Latin Sanus per Aquam, which translates as "health through water". Wellness means overall well-being, including physical, mental and spiritual aspects of our life. Even in ancient Rome, thermal springs and thermal baths were widely used to heal ailments.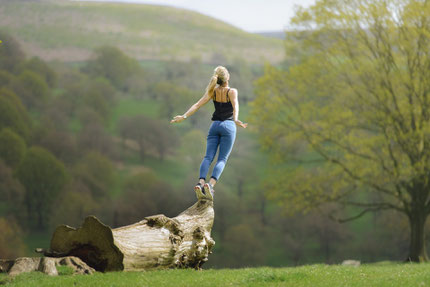 What does Spa & Wellness care really mean?
Spa today is a health-improving complex of procedures. For this purpose, spa specialists can use water (mineral, sea, or fresh), as well as seaweeds and salts, medicinal mud and medicinal plants. The effect of spa procedures is aimed at improving and relaxing the body as a whole. By acting through the skin, spa components activate metabolic processes, improve blood circulation, remove toxins and toxins from the body, and improve overall well-being and vitality. Wellness means a state of complete physical, mental, and social well-being. Unlike fitness, which deals only with the physical condition of a person, wellness implies not only physical, but also emotional, intellectual, spiritual and social health and harmony. The main goal of a wellness lifestyle is to get peace of mind, as well as to make life balanced and harmonious. This requires a healthy diet, systematic physical activity, which will help maintain ideal body weight. At the same time, one should not forget about relaxation, giving up bad habits, and overcoming stressful conditions. 
There is a wide range of spa & wellness facilities to suit your mood or your state of health. The most popular are spa hotels, resort centers, medical establishments and cosmetic salons. Each facility offers its own scope of procedures, focused on a person's healing and restoration. Spa & wellness care can be intended both for those who feel unwell, and for absolutely healthy people, as a prophylaxis. Day spa and medispa are the most widely known types of spa treatment.
Day Spa
Day spas offer massages, facials, and body treatments, like sea salt scrubs and mud wraps. It is a perfect way to to relax your mind, body and soul, and get away from busy life. A true spa should include much more, for example, balanced nutrition, diets, complexes of physical exercises, water procedures, baths with salts, hydromassage, thalassotherapy, balneotherapy, various showers, aromatherapy, etc. Today, most day spas combine pool complexes, fitness centers with gyms and beauty salons. 
Medical Spa
Medical spas have become more popular in recent years for men and women. A medical spa, also known as a medi spa, offers a combination of medical procedures with traditional spa treatments. Some medispa services include facial fillers and injections, chemical peels, laser skin therapy, permanent makeup and tattoo removal, treatment of varicose veins and spider veins, detox programs, and so forth. Medical procedures that can't be done at day spas are performed at medical spas. Unlike day spas, medical spas must be overseen or run by healthcare professionals. While day spas focus on relaxation, most medi-spas offer medical procedures aiming at imroving your health and changing your body for the better. 
Spa & wellness in Ukraine
Thinking of relaxing and taking care of your health? Considering spa & wellness program in Europe? Ukraine is a wonderful destination for those who are looking for superb spa & wellness procedures. If you just want to relax and recuperate than you can visit one of spa centers or cosmetic salons in Kyiv, Lviv or any other Ukrainian city. There are many small thermal and mineral springs in various parts of Ukraine, including the Carpathians. They all have different areas of expertise and healing properties. Spa centers in this area are a perfect place for those who have problems with the joints and skin. If you have more serious health problems, such as nerve and musculoskeletal system disorders, rheumatism, diabetes, cardiovascular and gastrointestinal tract diseases, cerebral palsy, or you just need a detox and weight loss program, than choose one of the medical centers located in the resort area of Ukraine, where you can combine your treatment and rehabilitation with spa relax. Highly trained healthcare staff will take care of your health.
Interested in spa & wellness programs in Ukraine? There are many spa & wellness facilities in Kyiv, Lviv and other cities of Ukraine: spa centers, hotels, beauty salons, medical centers and health resort complexes with mineral water and springs. Take a break and pamper yourself by spending your vacation in Ukraine.
CONTACT UA Destination to get a quotation or further information about Spa & Wellness in Ukraine.